Discover the Benefits of Total Body Modification with Dr. Rowland
Our integrative approach to chiropractic care can help restore your body's self-regulation and healing capacity, allowing optimal health and wellness.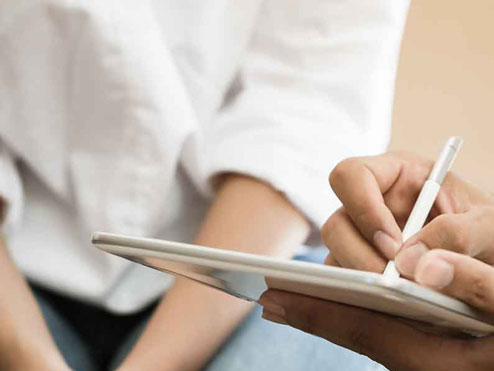 At Rowland Chiropractic, we offer integrative approaches to help you achieve optimal health and wellness. Our founder, Dr. Rowland, has over 20 years of experience as a licensed chiropractor and is passionate about using natural healing methods to help patients feel their best.
What is Total Body Modification?
Total Body Modification is a holistic approach to restoring the body's self-regulation and healing capacity. Developed by Dr. Victor Frank, a chiropractor, osteopath, and naturopath, TBM works through the nervous system and the body's energetic control system. By determining where the body's functional physiology has gone haywire and correcting the problem, TBM can help with various health concerns.
How does Total Body Modification Work?
The brain controls the body through nerves and hormones, which influences by input from inside and outside the body. Under sufficient stress, the brain centers that control the body can become confused, leaving the body spinning out of control. TBM uses tried and tested reflex points, many related to acupuncture, and kinesiology (muscle testing) to find the problem. The doctor then adjusts specific vertebrae or other areas on the body to stimulate the brain to regain control of the body and guide it back to health.
What Can You Expect During a Total Body Modification Treatment?
Dr. Rowland will discuss your medical history, current concerns, and health goals during your initial visit. He will then assess your body's energetic control system using reflex points and muscle testing. Based on this evaluation, Dr. Rowland will develop an individualized treatment plan to restore balance and optimal function to your body. Treatment typically involves gentle adjustments to specific areas of the body using hands-on techniques, as well as recommendations for nutritional support and lifestyle modifications. Dr. Rowland will work with you to monitor your progress and adjust your treatment plan as needed.
Experience the Benefits of Total Body Modification at Rowland Chiropractic
If you're looking for a natural approach to healing, Total Body Modification may be right for you. Whether dealing with chronic pain, stress, or other health concerns, Dr. Rowland can help you restore your body's self-regulation and healing capacity. Contact us today to schedule an appointment and take the first step on your journey to wellness.
Online Forms
---
We are thrilled to offer our patients the convenience of completing their forms in the comfort of their own homes or office. We understand your time is valuable and want to make your visit as easy and stress-free as possible. To get started, access our online patient forms, complete them at your own pace, and remember to bring them with you to your first appointment. We can't wait to see you!
New Patient Form
---

Real Patients, Real Reviews
---
I have had problems with my lower back and he has been wonderful. The healing is almost like magic.
Nora Arzate
January 31, 2023
It was well organized and the communication of coming to the terms of your appointment. Keep up the good work.
Anthony Newson
January 31, 2023
Relaxed environment, friendly staff Dr Rowland is thorough with examination, analysis and treatment.
Vincent Sterzer
January 26, 2023
Great experience … staff was very courteous and handled matters in a timely manner !
Hopper James
January 19, 2023
He's great with out the pop. They take the VA for veterans. And added bonus is the mascot Bella the dog.
Kathy Harrington
January 10, 2023
I always feel right,after I leave Dr.Rowland's practice.
Walter Baucom
January 9, 2023
So patient with our family of seven definitely going back!
Esther Hinojos
December 22, 2022