Revolutionary Vertigo Treatment for Instant Relief in Odessa, TX
Do you suffer from vertigo? This debilitating condition causes dizziness and a feeling of spinning, which can significantly impact your daily life. While common treatments, such as exercises and medication, may provide some relief, there's now a revolutionary way to reduce vertigo instantly and provide long-term relief, thanks to Dr. Rowland's chiropractic expertise.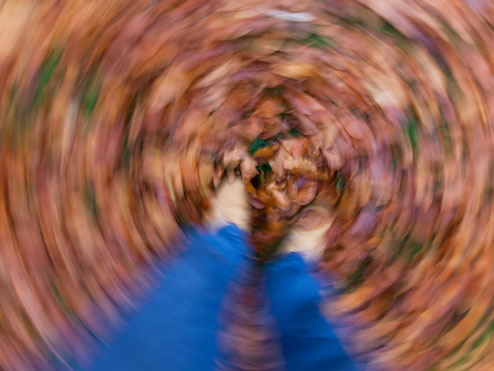 Understanding Vertigo: Causes, Symptoms, and Risks
Vertigo results from various factors, including inner ear problems, brain or nerve damage, migraines, certain medications, or even high-stress levels. The symptoms of vertigo can include spinning, tilting, swaying, or unbalanced sensations, nausea, vomiting, or sweating. Vertigo can also increase the risk of falls or accidents, which can be dangerous, especially for older adults.
Revolutionary Vertigo Treatment
Dr. Rowland bases his revolutionary vertigo treatment on Dr. Phyllis Book's pioneering work in ADD and dyslexia care. He uses a spot called the Visual Righting Reflex point, connecting it with various acupuncture and other points on the head, which often provides instant relief.
Experience Instant Relief and Long-Term Results
Dr. Rowland's revolutionary vertigo treatment demonstrates its effectiveness in cases where other treatments fail. A patient who suffered from vertigo for three days and found no relief with other methods provides proof of the efficacy of Dr. Rowland's treatment. After just one 20-minute treatment at our clinic in Odessa, TX, the patient walked out of our office with only one person for support. A second treatment reduced the dizziness by two-thirds, and a third treatment eliminated it. The patient never experienced vertigo again.
While results may vary, Dr. Rowland's treatment often removes vertigo, providing long-term relief. Plus, our clinic's location in Odessa, TX, makes it easy for local patients to access this revolutionary treatment.
Don't let vertigo take over your life. Please schedule a consultation with Dr. Rowland at our clinic in Odessa, TX, and experience his revolutionary vertigo treatment's instant relief and long-term results.
Online Forms
---
We are thrilled to offer our patients the convenience of completing their forms in the comfort of their own homes or office. We understand your time is valuable and want to make your visit as easy and stress-free as possible. To get started, access our online patient forms, complete them at your own pace, and remember to bring them with you to your first appointment. We can't wait to see you!
New Patient Form
---

Real Patients, Real Reviews
---
I have had problems with my lower back and he has been wonderful. The healing is almost like magic.
Nora Arzate
January 31, 2023
It was well organized and the communication of coming to the terms of your appointment. Keep up the good work.
Anthony Newson
January 31, 2023
Relaxed environment, friendly staff Dr Rowland is thorough with examination, analysis and treatment.
Vincent Sterzer
January 26, 2023
Great experience … staff was very courteous and handled matters in a timely manner !
Hopper James
January 19, 2023
He's great with out the pop. They take the VA for veterans. And added bonus is the mascot Bella the dog.
Kathy Harrington
January 10, 2023
I always feel right,after I leave Dr.Rowland's practice.
Walter Baucom
January 9, 2023
So patient with our family of seven definitely going back!
Esther Hinojos
December 22, 2022