Comprehensive DOT Physicals in Odessa, TX
Our team of certified professionals at Rowland Chiropractic provides thorough and accurate DOT physicals to ensure your safety, health, and compliance with FMCSA guidelines.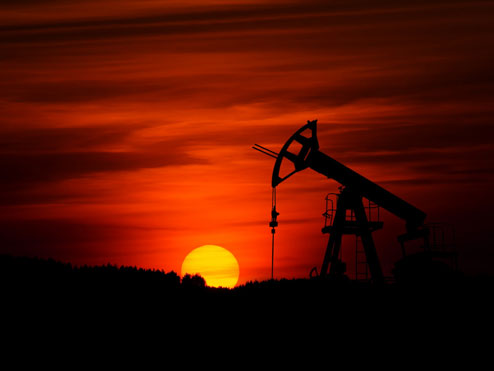 A DOT physical is a medical examination required by the Federal Motor Carrier Safety Administration (FMCSA) for individuals who operate commercial vehicles, buses, or any vehicle that weighs over 10,000 lbs. Rowland Chiropractic in Odessa, TX, offers comprehensive DOT physicals to ensure your safety, health, and compliance with FMCSA guidelines.
Comprehensive DOT Physicals
At Rowland Chiropractic, our team of certified professionals provides comprehensive DOT physicals that assess drivers' ability to meet all regulatory standards set out by the FMCSA. We offer easy-to-understand checklists to ensure drivers know which conditions must be met before being certified to drive commercial vehicles. Our DOT physicals meet FMCSA guidelines and are available to patients in and around the Midland, Odessa, Big Spring, Andrews, and Kermit areas.
What Does a DOT Physical Consist of?
A DOT physical consists of several tests to ensure the safety and health of those operating vehicles on public roadways. These tests are an essential part of any commercial driver's application process. Drivers must pass them to receive a valid commercial driver's license. The tests include:
Vision: Drivers must possess at least 20/40 vision in each eye, with or without glasses or contacts. This test also assesses color, distance, and horizontal field of vision.
Hearing: Drivers must demonstrate their ability to hear a "forced whisper" from no further than 5ft away, with or without using a hearing aid device such as a cochlear implant.
Blood Pressure/Pulse: These tests measure the driver's blood pressure and detect any potential irregularities in their heart rate or function.
Urinalysis: This portion of the exam checks for underlying medical conditions such as diabetes or other kidney-related issues that may affect the driver's ability behind the wheel.
Physical Examination: The doctor will check an array of categories, including eyes, ears, mouth, heart, lungs, abdomen, extremities, spine, and neurological functioning, during this observation-based screening.
How to Prepare for Your DOT Physical
Before you visit Rowland Chiropractic, there are a few things you can do to make sure your experience is smooth and stress-free. Make sure to:
Drink plenty of water before your appointment to provide accurate urinalysis results.
Avoid caffeine for at least 24 hours before your appointment, as it can cause blood pressure readings that are higher than usual and not reflect your actual state.
Bring necessary items, such as eyeglasses, contacts, or hearing aids; any clearance letters; medical history; and a list of medications you are taking. Having this information readily available is essential since many health conditions can affect your certification status under DOT guidelines.
How Much Does a DOT Physical Cost?
At Rowland Chiropractic, a DOT physical costs $80 for appointments. Please note that walk-ins are subject to pricing changes. A holding fee of $20 is required when scheduling an appointment. This $20 fee is deducted from the $80 physical cost at the time of the appointment.
Visit Rowland Chiropractic for a DOT Physical Today
At Rowland Chiropractic, we take DOT physical exams seriously. We want to ensure you have a successful appointment and get back on the road as quickly as possible. We are well-versed in the latest DOT regulations and equipped to conduct thorough and accurate DOT physicals. Whether you are starting a new job in the transportation industry or are a seasoned professional needing to renew your certification, our clinic is here to make the process as quick and seamless as possible. Come to us for a comprehensive and compliant DOT physical today.
For more information or to request an appointment for chiropractic care, contact us today at (432) 617-4564.
Online Forms
---
We are thrilled to offer our patients the convenience of completing their forms in the comfort of their own homes or office. We understand your time is valuable and want to make your visit as easy and stress-free as possible. To get started, access our online patient forms, complete them at your own pace, and remember to bring them with you to your first appointment. We can't wait to see you!
New Patient Form
---

Real Patients, Real Reviews
---
I have had problems with my lower back and he has been wonderful. The healing is almost like magic.
Nora Arzate
January 31, 2023
It was well organized and the communication of coming to the terms of your appointment. Keep up the good work.
Anthony Newson
January 31, 2023
Relaxed environment, friendly staff Dr Rowland is thorough with examination, analysis and treatment.
Vincent Sterzer
January 26, 2023
Great experience … staff was very courteous and handled matters in a timely manner !
Hopper James
January 19, 2023
He's great with out the pop. They take the VA for veterans. And added bonus is the mascot Bella the dog.
Kathy Harrington
January 10, 2023
I always feel right,after I leave Dr.Rowland's practice.
Walter Baucom
January 9, 2023
So patient with our family of seven definitely going back!
Esther Hinojos
December 22, 2022