Rowland Chiropractor: Your Top Choice for Elderly Chiropractic Care in Odessa, TX
At Rowland Chiropractic Clinic, PC, we understand that as we age, our bodies may require additional care to alleviate aches, pains, and other ailments. That's why we specialize in providing soft-touch treatment methods specifically designed to cater to the needs of elderly patients. We aim to help our patients achieve improved mobility, reduced pain and stiffness, and better overall health and wellness.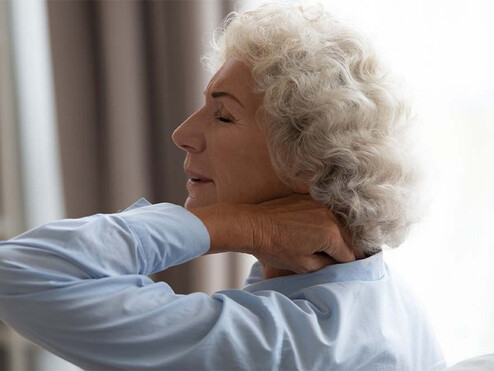 Seniors Choose Us for Soft Touch Treatment Methods
At Rowland Chiropractic Clinic, PC, we specialize in providing elderly chiropractic care that utilizes soft-touch treatment methods. These techniques are gentle and non-invasive, making them safe and effective for seniors. Unlike traditional chiropractic techniques, which may involve forceful adjustments, our soft-touch methods involve gentle pressure and stretching that is never jarring.
Senior Chiropractic Care Benefits
Our soft-touch methods use the principles of biomechanics and the body's natural healing abilities. The body can heal when given the right conditions; our soft-touch methods create those conditions. We can help alleviate pain, reduce muscle spasms, and improve the range of motion in the spine and extremities by using gentle pressure and stretching.
Our staff is highly trained and experienced in providing chiropractic care for seniors. We understand the unique needs of elderly patients. We are committed to providing safe and effective treatment that helps to improve overall health and wellness. We work closely with each patient to develop a personalized treatment plan addressing their needs and concerns.
Our chiropractic care for seniors is designed to address common pains and other issues. With the help of our staff, you can experience:
Relief from neck, spine and joint pain
Reduced muscle spasms, stiffness and rigidity
Decreased joint degeneration
Improved range of motion for your spine and extremities
Straighter posture, enhanced balance and better coordination
Diminished risk of falls
If you're looking for chiropractic care for seniors in Odessa, TX, choose Rowland Chiropractic Clinic, PC. Our soft-touch treatment methods and our experienced staff make us the area's leading chiropractic care provider for seniors. Contact us today to learn more about our elderly chiropractic care and to schedule your appointment by calling (432) 617-4564.
Online Forms
---
We are thrilled to offer our patients the convenience of completing their forms in the comfort of their own homes or office. We understand your time is valuable and want to make your visit as easy and stress-free as possible. To get started, access our online patient forms, complete them at your own pace, and remember to bring them with you to your first appointment. We can't wait to see you!
New Patient Form
---

Real Patients, Real Reviews
---
I have had problems with my lower back and he has been wonderful. The healing is almost like magic.
Nora Arzate
January 31, 2023
It was well organized and the communication of coming to the terms of your appointment. Keep up the good work.
Anthony Newson
January 31, 2023
Relaxed environment, friendly staff Dr Rowland is thorough with examination, analysis and treatment.
Vincent Sterzer
January 26, 2023
Great experience … staff was very courteous and handled matters in a timely manner !
Hopper James
January 19, 2023
He's great with out the pop. They take the VA for veterans. And added bonus is the mascot Bella the dog.
Kathy Harrington
January 10, 2023
I always feel right,after I leave Dr.Rowland's practice.
Walter Baucom
January 9, 2023
So patient with our family of seven definitely going back!
Esther Hinojos
December 22, 2022